When traveling with your pet by Airplane there are a few things you should be aware of and of course you should always check with your airline to make sure they don't have any special requirements.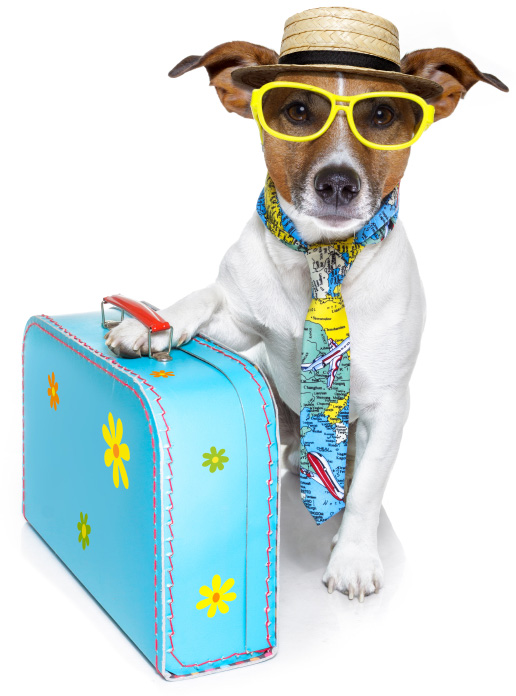 Major Airlines require an original certificate of veterinary inspection with a signature dated within 10 days of departure.
     An acclamation statement signed by Dr. Wheeler within 10 days if the temperature will be below 45 degrees or above 85 degrees.
     The USDA requires your pet be at least 8 weeks old and fully weaned for at least 5 days before traveling.
     If your pet is riding as cargo the carrier should be hard plastic with proper ventilation.  Your pet should be able to lie down, stand up and turn around comfortably. Carriers must have a solid leak proof floor with a towel, litter or another absorbent material incase there is an accident.  Wire Carriers are not allowed. Mark you carrier with your pet's name, your name, phone number and address, as well as a secondary contact name and number.
     If your pet is riding in the Cabin the Carrier can be soft.  It also has to fit the requirements for carry on luggage and must be able to fit securely under the seat.
     Bring a leash with you in case you have to take your pet out of the carrier for inspections.  Your pet will never be put through the x-ray machine, but they may want it to go with you through the metal detector.
     Make sure your pet has a collar and tags on with all your information, it might be a good idea to put a secondary tag with the information of where you will be staying. A microchip would also be a good idea!
     If you are traveling out of the country or to Hawaii you will need to check to make sure there are no special tests or treatments that need to be done to avoid a long quarantine.  Also, traveling to some places require you planning well ahead as if can take up to 6 months to a year to full fill waiting periods for testing.